Senior Secondary Education at Vardhman Group of Schools: Shaping Futures
Vardhman Group of Schools, where we empower students to explore their passions, excel academically, and prepare for a bright future. Our Senior Secondary program is designed to provide the highest level of education, preparing students for the challenges of higher education and beyond.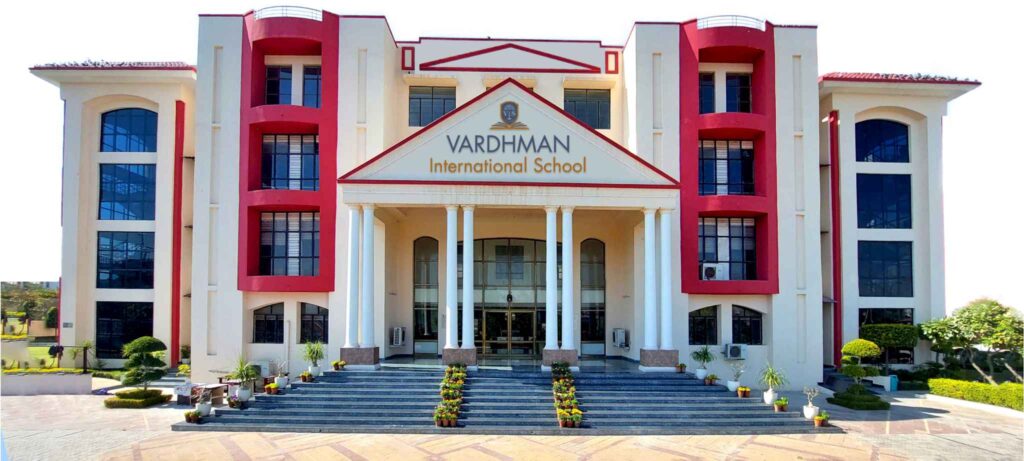 Our Approach to
Senior Secondary Education
Advanced Curriculum: Our Senior Secondary program offers an advanced curriculum that goes beyond the basics, allowing students to delve deeper into subjects they are passionate about. We offer specialized streams, including Science, Commerce, and Humanities, catering to diverse career aspirations.

Experienced Faculty: Our dedicated faculty members are experts in their respective fields, providing students with guidance, mentorship, and the knowledge needed to excel academically.

College and Career Preparation: We provide comprehensive college and career preparation support, including counseling, entrance exam coaching, and guidance on selecting the right higher education institutions and career paths.

Critical Thinking and Research: Senior Secondary students engage in critical thinking, research projects, and independent study, preparing them for the rigorous demands of higher education and fostering intellectual curiosity.

Character and Leadership: We continue to emphasize character education and leadership development, instilling values such as responsibility, integrity, and empathy.

Extracurricular Excellence: Our Senior Secondary students have access to a wide range of extracurricular activities, clubs, and opportunities for personal growth and development.
The Senior Secondary Experience
Enrolling your child in our Senior Secondary program means:
A challenging and intellectually stimulating learning environment that encourages academic excellence.
A supportive community of educators, parents, and peers dedicated to your child's success.
Opportunities for leadership development, personal growth, and character building.
Comprehensive college and career guidance to help students make informed decisions about their futures.
A well-rounded education that prepares students not only for higher education but also for life beyond school.
Join Us in Shaping Futures
Senior Secondary education is a pivotal phase where students make choices that will shape their future careers and aspirations. At Vardhman Group of Schools, we are committed to providing an exceptional Senior Secondary program that equips students with the skills, knowledge, and values needed to excel in their chosen paths.
Enroll your child with us today to embark on a journey of academic excellence and personal growth. Contact us for admission details, and together, let's shape a bright and promising future for your child.
The Pre-Primary Experience
When you choose Vardhman Group of Schools for your child's Pre-Primary Education, you can expect:
A Safe and Inviting Environment: Our classrooms are designed to be warm, inviting, and conducive to learning. Safety is our utmost priority.

Individualized Attention: We recognize that each child has unique needs and abilities. Our small class sizes enable us to provide individualized attention and support.

Social Development: We encourage your child to interact with their peers, fostering important social skills such as sharing, cooperation, and empathy.

Creative Expression: Art, music, and dance are an integral part of our Pre-Primary program, allowing your child to explore their creativity and self-expression.

Regular Communication: We maintain open lines of communication with parents, providing regular updates on your child's progress and milestones.